We enter therapy for many reasons. Sometimes we are facing challenges…
♦ the loss of a loved one
♦ difficulty in an important relationship
♦ an overwhelming life event.
Other times we are ready to gain insight into who we are or find we it is time to improve or transform some aspect of our life.
Expanded Online Services are now Available!
Sallie E. Ingle MA LPC-S
(512) 576-1604
Sallie@LakewayCounselingCenter.com
Sallie is a Licensed Professional Counselor Supervisor. She is a warm, caring, experienced therapist with strong, well-honed skills to help you and your family create lasting change.
"Are you ready to deepen and enrich your relationships? Are you longing to feel more peace each day? Bring your compassionate, creative Self to life and let anxiety and depression step back out of your way. Let your change begin now."
I am an Internal Family Systems Therapist. I work with clients using a wide variety of strength-based therapeutic modalities. Together, we collaborate to increase clarity and confidence, access your calm wisdom, and improve your ability to cope with life's stressful and sometimes traumatic events. Choose courageous, creative responses and solutions to the challenges you face.
Sallie works with Couples, Families, Teens, Adults and Groups.
Colleen Jensen LPC
(909) 286-3777
ColleenJensenLPC@gmail.com
"Instead of seeing the rug being pulled from underneath us, we can learn to dance on a shifting carpet."
Thomas Crum
Whether it is life challenges, obstacles or transitions that are prompting you to seek counseling, today you are one step closer to your personal journey of growth and healing. Fear of change is a natural feeling, but can prevent us from letting go of old beliefs, behaviors, ways of being and situations that are no longer beneficial to our wellbeing.
As a therapist, I use complementary approaches personalized to your specific needs in a compassionate, safe and confidential space. I work with individuals, adolescents, couples and families and have experience helping those suffering from the far-reaching effects of addiction within the family, grief and loss, anxiety, depression, divorce, relationship issues and trauma.
It is my passion and honor to collaborate with you in uncovering the blocks to your true potential and moving towards leading a life worth celebrating.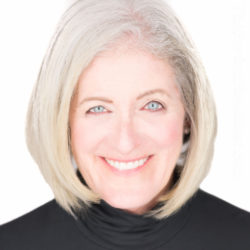 Kerry Faudree LCDC
(512) 299-2115
KKFaudree@gmail.com
Kerry tunes in to your needs and delivers words that open the heart and release the limitations of the past. By offering a non-judgmental approach to exploration in search of the truth, life purpose and potential can be realized.
Our work together will begin with offering you a safe environment to express your deepest desire to work beyond survival toward wholeness.
Through a partnership with a devoted and knowledgeable counselor, you will discover anything standing between you and your goals for healing.
Kerry will help you develop and implement a plan created from the golden standard of trust needed to make transformational changes around core issues.